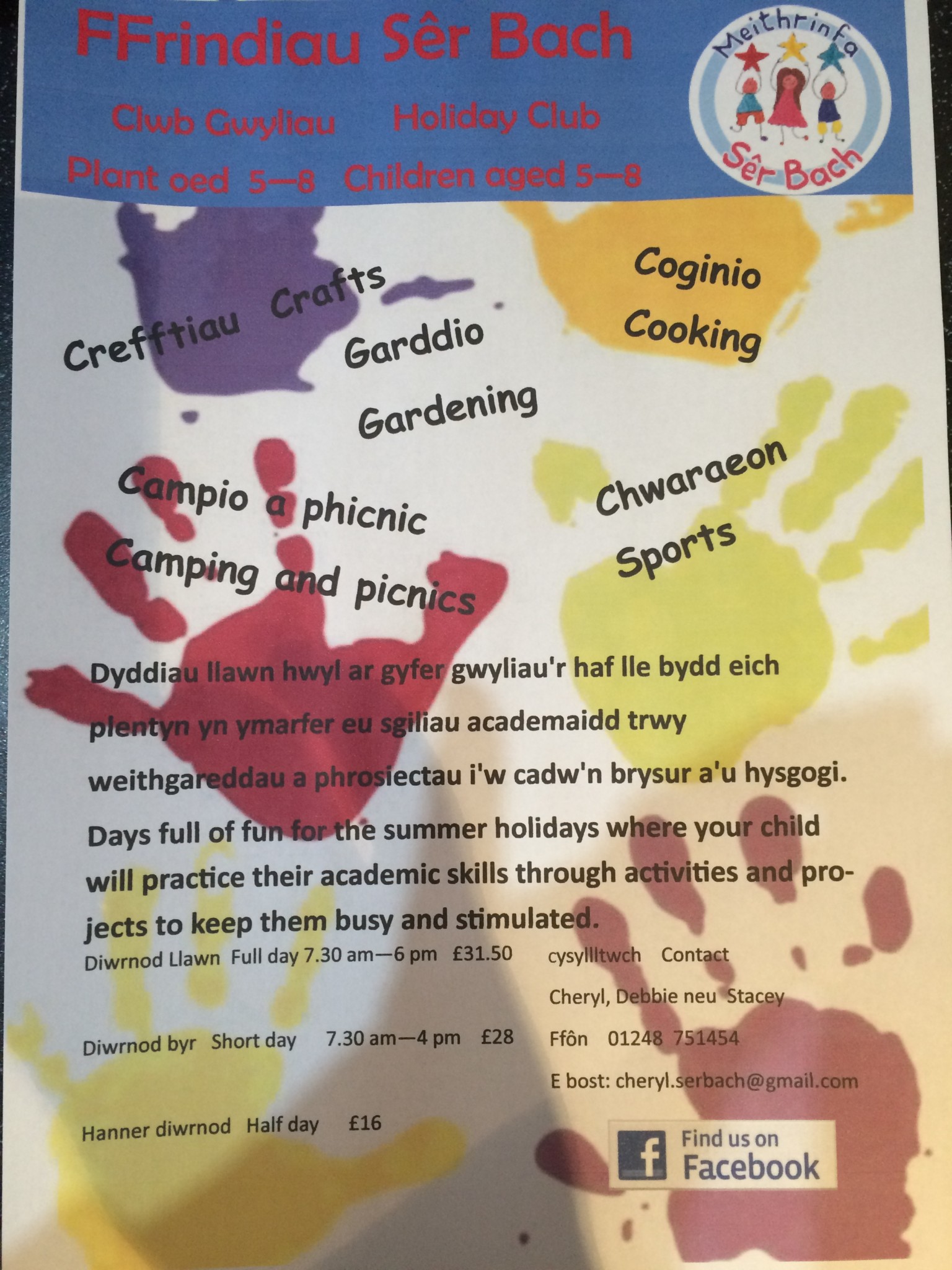 We are all getting very excited about officially opening the doors of our holiday club this summer. Over the past year some of the children who left us to start on their adventure at school have been back to play with us and it is a joy to have their company in the holidays. Watching their excitement as they catch up is both an honor and a privilege.
Work will begin on creating a purpose built room for the 'big' children to have some space away from the younger children although popping in to see your little brother or sister is always encouraged. Ffrindiau Sêr Bach will be offering lots of fun activities to help the children to use the skills that they have learnt over the past year at school which will be introduced through a series of mini themes.
There will be plenty of chances to practice their sporting skills and to show their creative side with artist days and musical activities being planned to keep their imaginations busy.
There will be lots of opportunities for trips to the out and about with camping experiences and picnics being planned.
A day at Ffrindiau Sêr Bach will keep your child busy and stimulated leaving you free to go to work reassured that they will be looked after by qualified and experienced staff.
For more information please contact Cheryl, Debbie or Stacey on 01248 751454 or contact us via our facebook page or website.